Tri-Head Plant Grow Light: Elevating Your Indoor Gardening Experience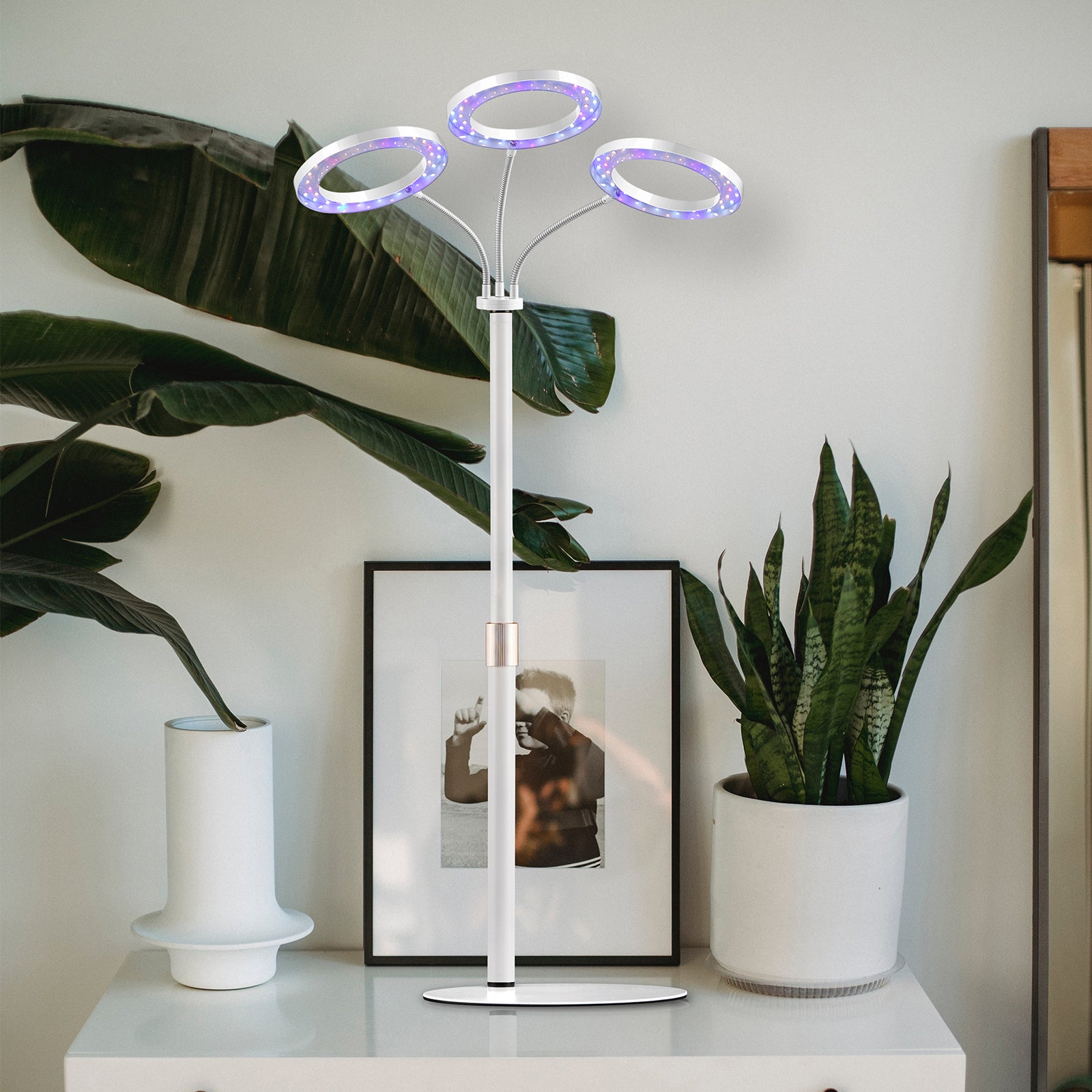 In the realm of indoor gardening, lighting plays a pivotal role in ensuring the health and vitality of your plants. With this understanding, Yadoker proudly introduces its latest innovation, the Tri-Head Plant Grow Light, designed to take your indoor gardening endeavors to new heights. This cutting-edge addition to the Yadoker family seamlessly integrates the best features of traditional desk plant lights while introducing remarkable innovations that set it apart from the rest.
1. The Fusion of Tradition and Innovation
The Tri-Head Plant Grow Light combines the tried-and-true features of conventional desk plant lights with a fresh perspective. Boasting a larger coverage area, height adjustability, and a flexible gooseneck design, this plant light caters to the diverse needs of your growing plants. But what truly sets it apart are its innovative elements.
Gone are the days of messy cords cluttering your workspace. The Tri-Head Plant Grow Light features a hidden power cord, maintaining a sleek and organized appearance. With a selection of seven distinct lighting modes, tailored to various growth stages, and a swift two-step installation process that requires no tools, this plant light is all about enhancing convenience and efficiency.
2. Illuminating Your Plants with Precision
Featuring a total of 216 high-quality LEDs, the Tri-Head Plant Grow Light offers a full spectrum of light ranging from 380nm to 800nm. This comprehensive spectrum includes warm white (3000K) and white (5000K) LEDs, as well as dedicated red and blue LEDs. This precise combination of lights facilitates optimal plant growth throughout all stages, providing the nourishment they need regardless of the season.
3. Tailoring Light to Your Plant's Needs
Customization is key when it comes to indoor gardening, and the Tri-Head Plant Grow Light doesn't disappoint. With seven switchable modes, each light head can be controlled individually, enabling you to tailor the lighting conditions according to your plants' specific requirements. Furthermore, the light intensity can be fine-tuned with its ten-level brightness settings, ensuring that your plants receive the ideal luminance throughout their growth journey.
4. Precision Timing and Effortless Control
Efficiency meets automation with the Tri-Head Plant Grow Light's built-in timer. Offering three cycle timing modes – 8, 12, and 16 hours on, followed by respective off intervals – this feature ensures that your plants receive consistent light exposure without manual intervention. The on/off switch gives you full control, eliminating the need for constant plugging and unplugging.
5. Swift and Tool-Free Assembly
Setting up your Tri-Head Plant Grow Light is a breeze. The two-step installation process requires no tools, allowing you to swiftly install your light. First, attach the light set to the telescopic pole, then secure the base to the pole and adjust the height to your preference. The intuitive design streamlines the setup, so you can focus on tending to your plants.
In the world of indoor gardening, innovation is the key to thriving plants. The Tri-Head Plant Grow Light by Yadoker combines tradition and technology, providing a holistic solution for your plants' illumination needs. Its versatility, customization options, and streamlined installation process make it a valuable addition to any indoor garden enthusiast's toolkit. Experience the future of plant lighting with the Tri-Head Plant Grow Light – where tradition meets innovation for the optimal growth of your cherished plants.