Yadoker Basic Plant Light: Illuminating Your Home Garden with Elegance and Ease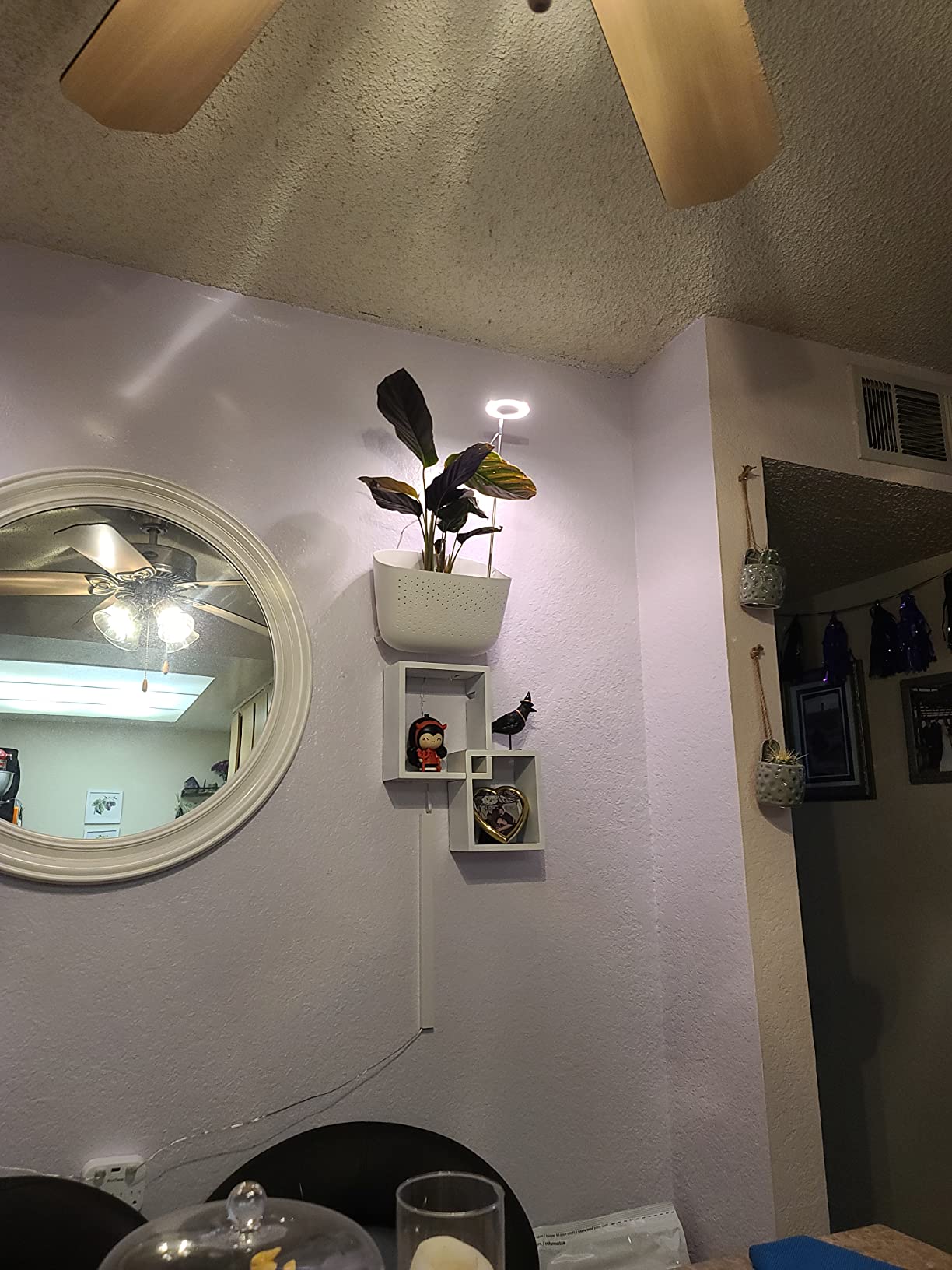 Indoor gardening has become an increasingly popular trend, as more people seek to bring the serenity of nature into their living spaces. Yadoker's Basic Plant Light offers a unique and versatile solution to nurture your indoor plants with warm, natural light. This compact yet powerful grow light is designed with several exceptional features, making it a perfect addition to any home garden. Let's delve into the advantages of Yadoker's Basic Plant Light and discover how it can transform your indoor plant care routine.
Warm Natural Light for Optimal Growth:
Yadoker's Basic Plant Light emits a warm natural light with wavelengths ranging from 380nm to 780nm. This carefully curated spectrum is tailored to meet the specific needs of indoor plants, ensuring they receive the ideal light for healthy growth. Moreover, the light's sleek design seamlessly integrates into your home decor, making it a stylish and unobtrusive addition to any living space.
Convenient Automatic Timer and On/Off Switch:
Managing your plant's lighting schedule has never been easier with the built-in timer. The Basic Plant Light comes with 3 modes of cycle timing functions, allowing you to set the light to stay on for 8, 12, or 16 hours and off for 16, 12, or 8 hours. Once plugged in, the timer sets itself, granting you full control over when the light turns on and off. The simple on/off switch ensures effortless operation without the need for constant unplugging or re-plugging.
Height Adjustable for Optimal Plant Growth:
Forget about the hassle of clamping or clipping the light onto a surface. The Yadoker Basic Plant Light features an easy-to-use height adjustable pole, which can be directly inserted into the potted plant itself. This ingenious design allows the plant to grow to a suitable height while also providing ample light coverage for neighboring plants when the pole is fully extended.
Efficient Aluminum Shell for Enhanced Safety:
Safety is a top priority for Yadoker, and the Basic Plant Light is no exception. The light's aluminum shell ensures efficient heat dissipation, prolonging the light's service life while keeping it cool to the touch. This feature not only protects you and your family but also ensures your plants receive the nurturing light they need without any risk of overheating.
User-Friendly and Ready to Use:
Yadoker's Basic Plant Light requires no complex unboxing or instructional manuals. Simply plug it in, adjust the height to your plant's preference, and start using it immediately. This hassle-free setup allows you to focus on caring for your plants without any unnecessary complications.
Elevate your indoor gardening experience with Yadoker's Basic Plant Light, a unique and versatile lighting solution that brings warmth and elegance to your home garden. From the customizable lighting schedule to the height-adjustable design, this grow light offers convenience and efficiency in nurturing your plants. Embrace the seamless integration of nature into your living space and watch your indoor garden flourish under the gentle glow of Yadoker's Basic Plant Light.
No pot or plant included, but the possibilities for creating a lush and thriving indoor garden are endless with Yadoker's Basic Plant Light. Start cultivating your green sanctuary today and witness the transformative impact it brings to yo