New Collection Bamboo LED Plant Light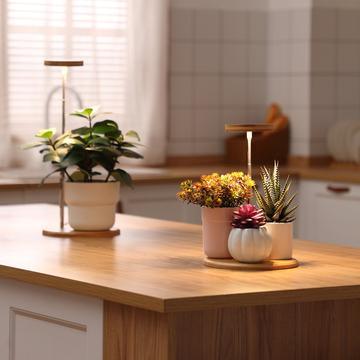 Plant Grow Light for Indoor Plant,Bamboo Mini LED Grow Light Garden,Height Adjustable,Automatic Timer with 8/12/16 Hours

Compact Grow Light Fits Practically Anywhere:this compact grow light fits on a countertop or work desk, under kitchen cabinets, Supplies light-craving plants like herbs and succulents with all the light they need to flourish. Fits easily into a college dorm room, studio apartment, or any other setting where space is at a premium.
Frees up window sills and brightens living areas:It emits all the wavelengths from 380nm to 780nm- just like natural sunlight. With the warm white high efficiency LED diodes & higher PAR output, the grow light greatly promotes indoor growth as it accelerates photosynthesis.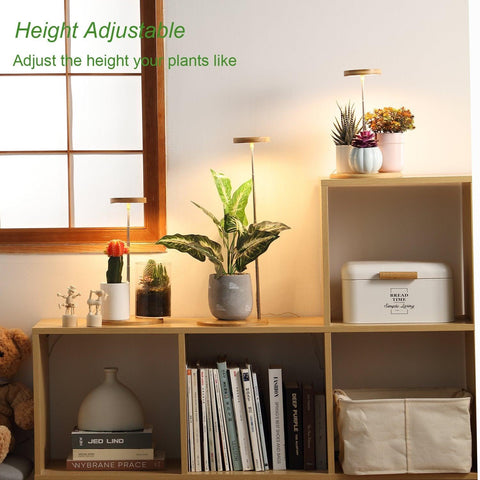 Height Adjustable: The pole does telescope up and down as well which is handy it can grow the plant to stay at a reasonable height,also it will cover a pretty large space to shine light on more plants in close proximity when it is fully extended
Automatic Timer,On/Off Switch: The lamp operates from a built-in timer with 3 modes cycle timing function which stay on for 8/12/16 hour and off for 16/12/8 hours. The timer sets itself when one plugs-in,full control when the light turns on and off, simply by on/off switch as you needed,no need to unplug/re-plug.