Standing plant grow lights - provide light for your plant corner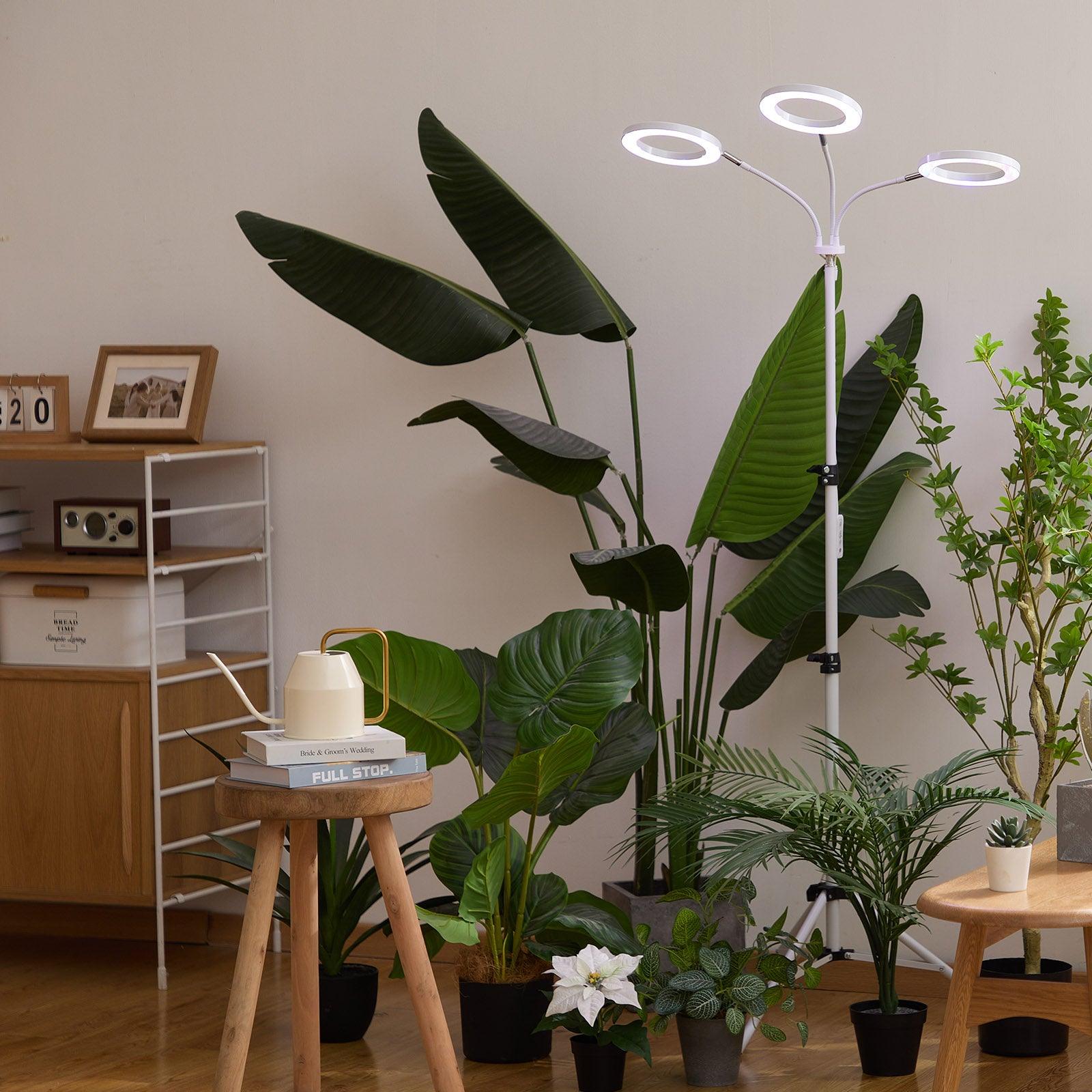 With the scarcity of winter sunlight, a standing plant grow light is sure to meet the light needs of many plants.
This new plant light extends up to 61 inches, allowing for a wider range of light. The flexible gooseneck tube takes care of plants in every corner. 8/12/16 hour cycle mode provides friendly lighting times that mimic the light needs of plants for sunlight. And 10 brightness adjustments are set to thoughtfully provide the right amount of light for your plants.
Whether it's a large plant, such as a monstera or streliteela, a home grown tomato and lemon tree, or a small plant on a shelf, this standing light will take good care of them all. There are 3 styles of this lamp, and I'll introduce them to you separately.
1.1 head vertical plant lamp. (Click to buy)
The most basic is a single-headed plant lamp, this lamp compared with our basic model, the addition of plant lights, able to support a round lamp by tripod. You can flexibly adjust the height and where the light can illuminate.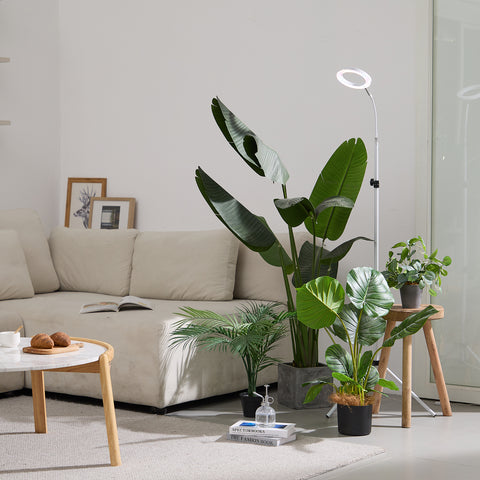 2.2 head vertical plant light. (Click to buy)
On the basis of the single-headed plant light, we added a light head. The wires of the two light heads converge under the base of the gooseneck tube to avoid an unattractive design. And add 3 light modes, so you can adjust to the mode you want at will.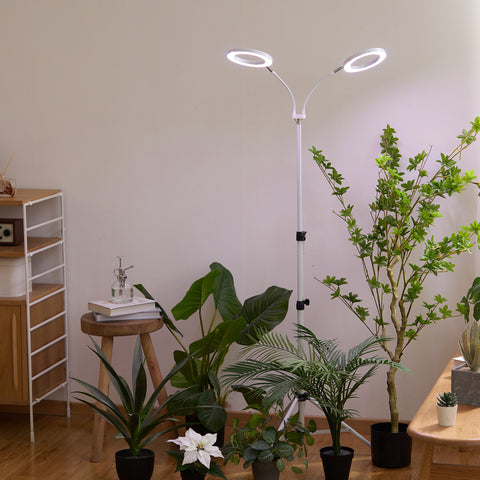 3.3 head standing plant light. (Click to buy)

This standing plant light has 3 light heads. Wide range of light. When you have large plants in your home or an entire shelf of plants, a light with 3 heads can definitely provide you with a large range of lighting. It also has 7 light modes that can fit wherever you put your plants.