Smart Plant Grow Light - let you don't have to leave your bed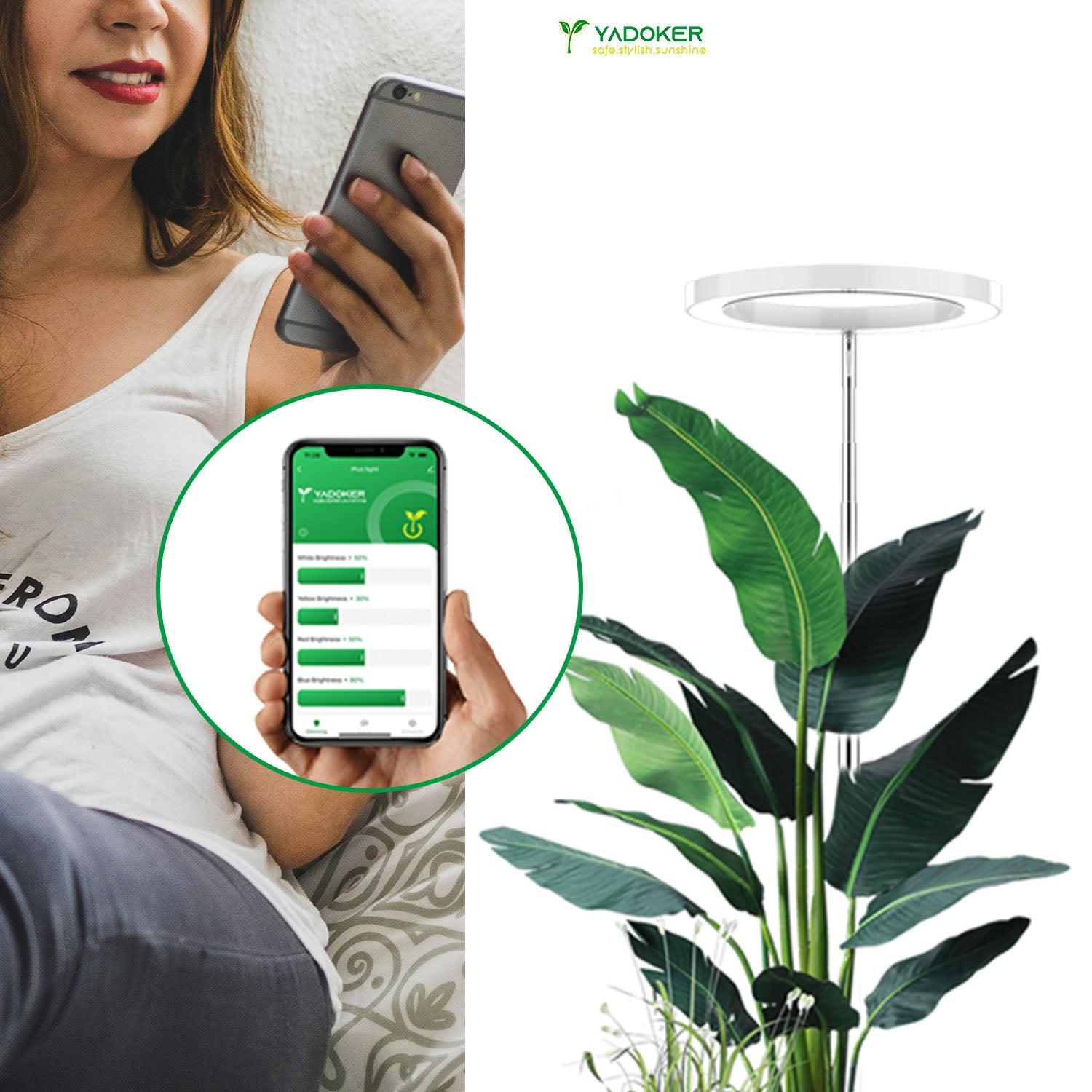 Winter is on its way.
You are reminded that your plants are ignored while you get ready for bed while lying in your cozy bed.
You don't want to manually adjust the grow lights for your plants.
Your issue can be resolved by our most recent product, the Smart Plant Grow Light.
Simply turn on your phone while lying in bed to operate your plant grow light.
I'll give you an overview of this plant grow light's key features.
1. Voice recognition and mobile phones
You may use the smart plant light by simply connecting it to your smart device.
You can also tell your family's Echo smart speaker to switch on the plant light with a voice command.
Realize contactless functioning in its entirety.
2.Scene mode
Set scene modes for the many plants you have.
Vegetable, fruit, and plant scene modes are the three included by default in the program.
Observe the requirements of your various plants.
We think that giving your plants various lighting will aid in their better growth.
3. Alter the color
The light's many colors can be changed using a slider.
We use a variety of colored light beads in our lights to provide a Full spectrum of light.
4. Individual Timing Mode
You can mimic the settings of an alarm clock using Custom Timing Mode.
Set the beginning and ending times for the plant light.
Adjust the plant light switch flexibly, and avoid using the conventional timing mode.
Give your plants the proper amount of light for their needs.